'Whitey Plummer' -work-in-progress'
'I created this piece from a photo taken by a friend of a curious horse by a fence. Critical to pulling this off was to replicate that soft nose with a blend of black, gray, and pink. This was one of my first art collage projects, and done before I added a free motion, long-arm sewing machine to my collection. All the sewing was done with a traditional sewing machine. The additional of free motion sewing using an long arm is definitely a luxury I cannot do without now.
The finished piece is 24" x 36"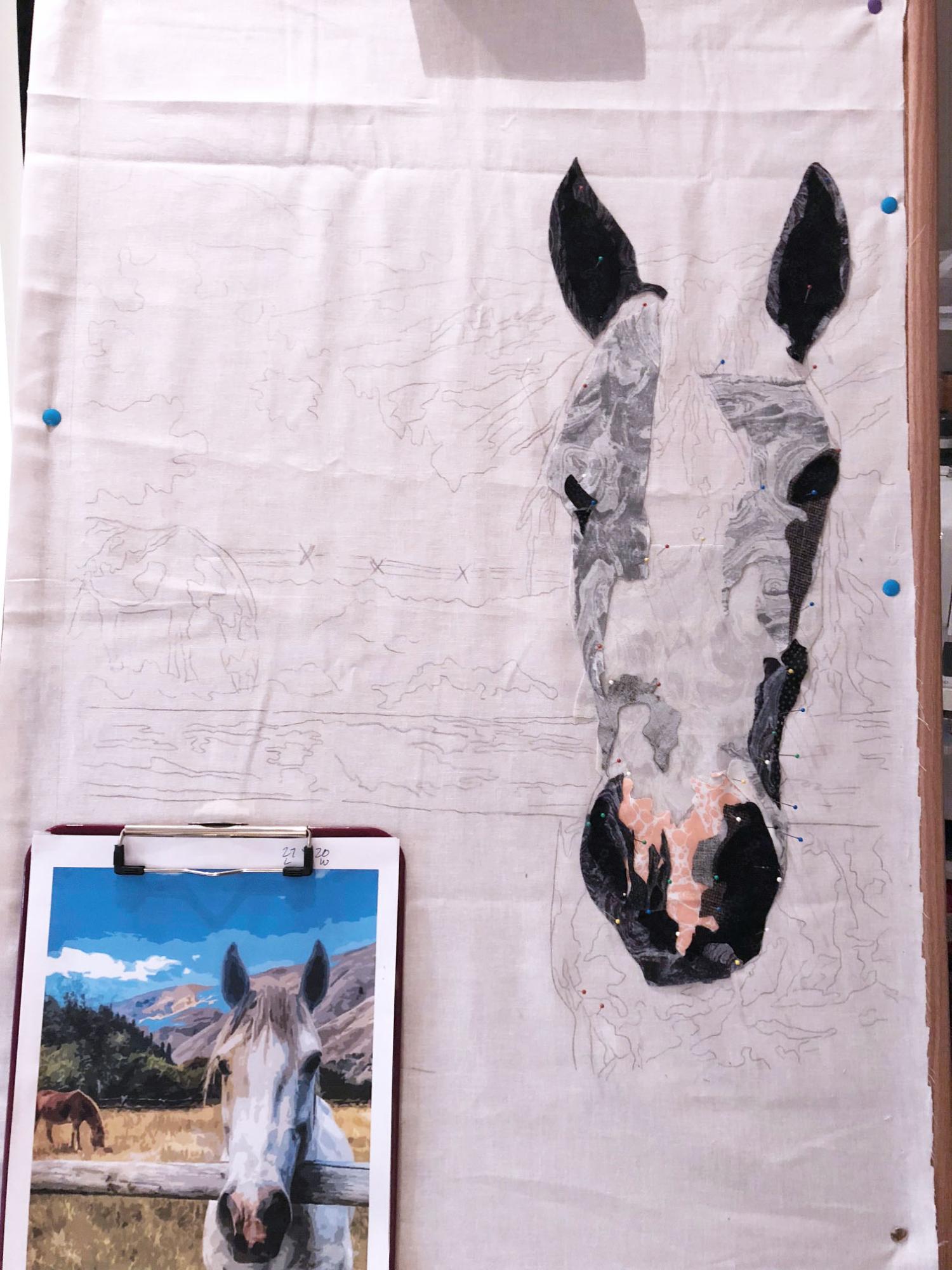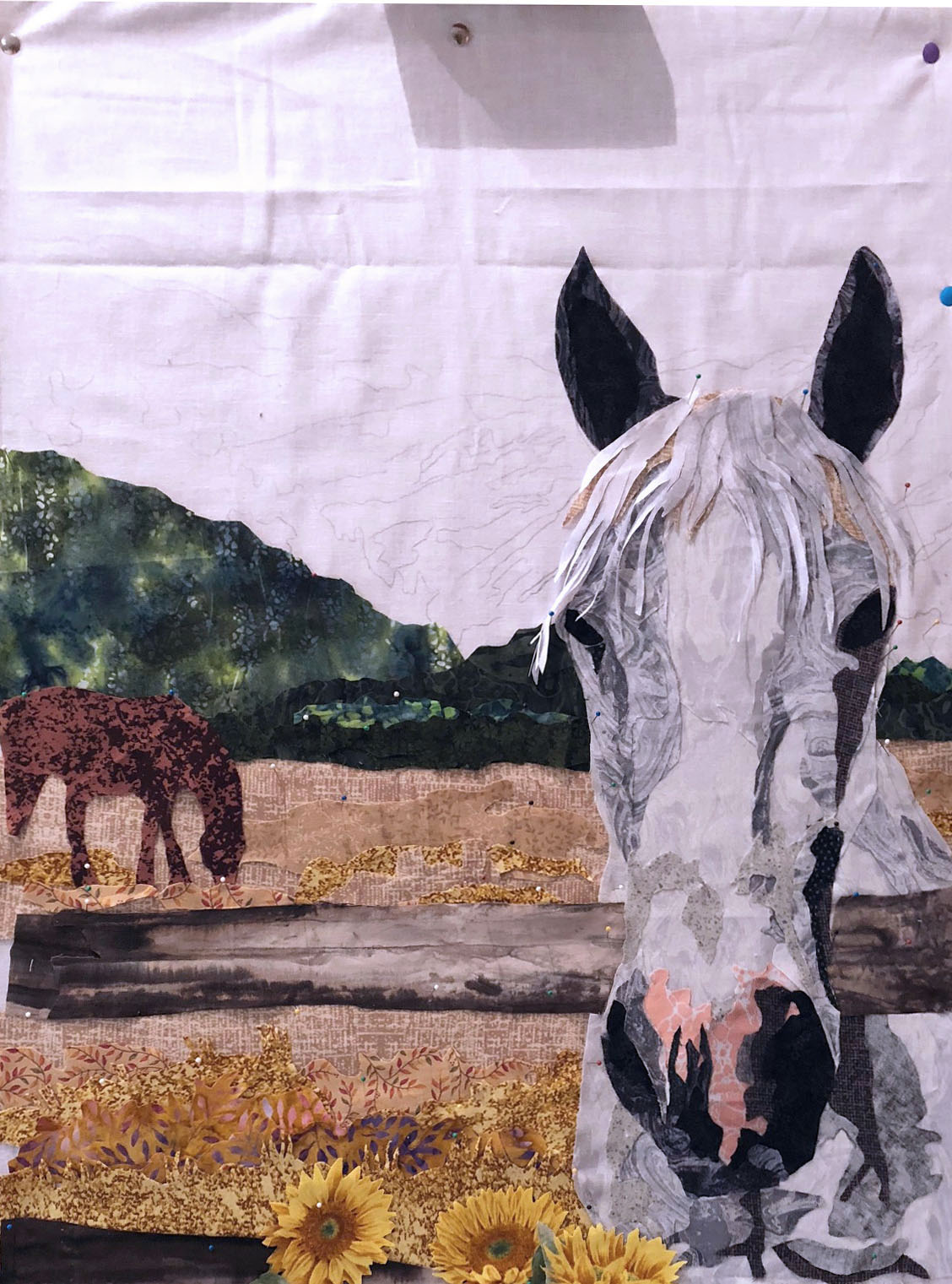 This was the last project I used a piece of cotton as the backing and now use a non-fusible heavy interfacing instead. It eliminates the nightmare of wrinkles.