'Tranquility' -work-in-progress'
''Tranquility' - recreating water and sky using only fabric and thread is challenging and adding peach tones increases it exponentially as peach is not a common fabric color for abstract or batik fabrics. The additional focus besides the sailboat silhouette was the sun reflection of the water - created again using only fabric pieces and threads.
The finished piece is 22" x 25"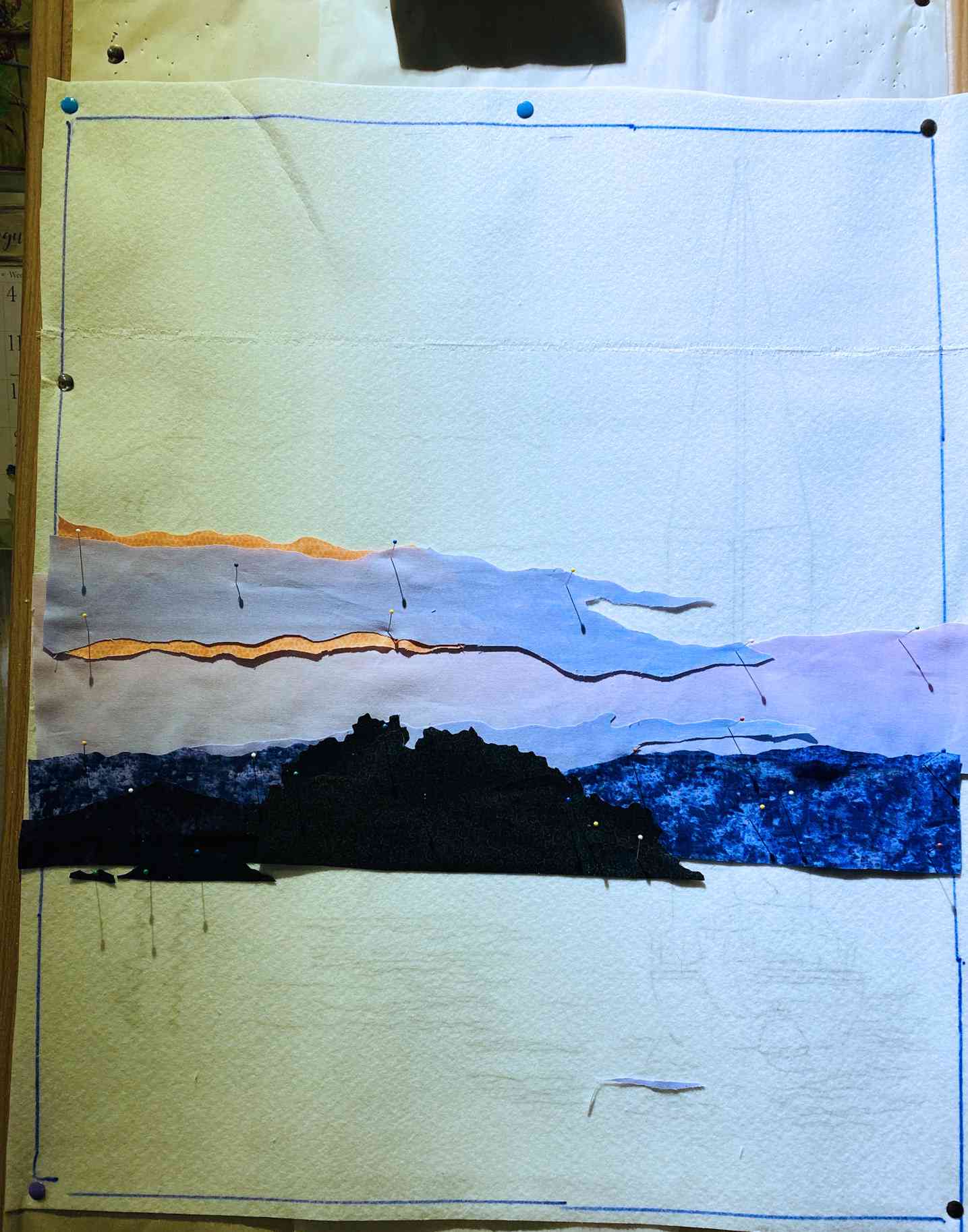 For the base of the water, I used a batik fabric with peach tones and soft wavy lines to create the calm water effect - I'll add additional fabric pieces to enhance the stronger colors reflected from the sun.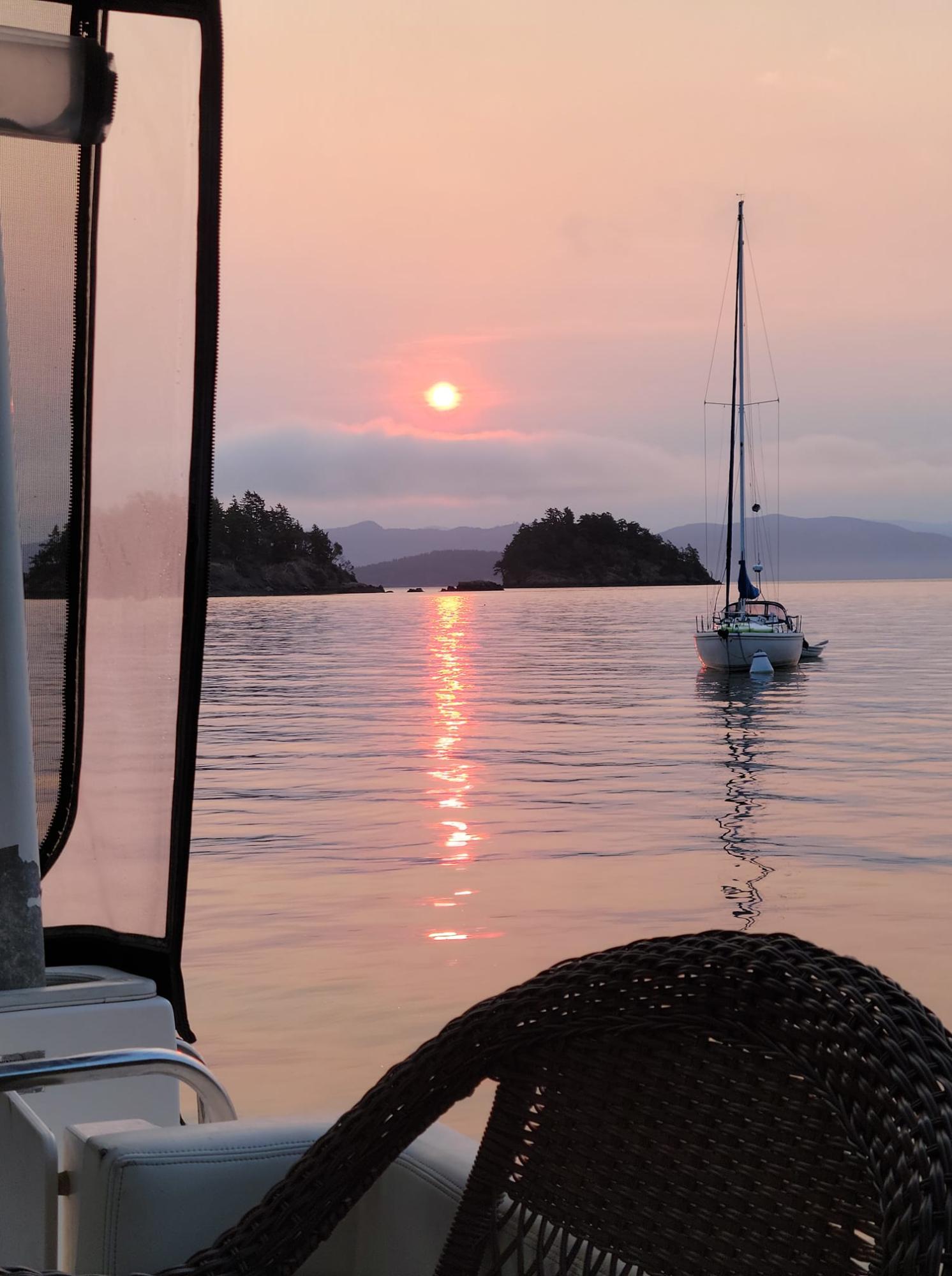 The inspiration photo by B. Sereria