'Forsaken' -work-in-progress'
''Forsaken' - This project, based on a photo by a friend, involved the challenge of recreating sculptured snow areas. I opted to remove all the colors except for the red car to emphasize the isolation and coldness of this forgotten area. Many of the tree elements are created using thread only. Included here are some work-in-progress photos to see how it came together.
The finished piece is 27" x 12" and was matted and framed.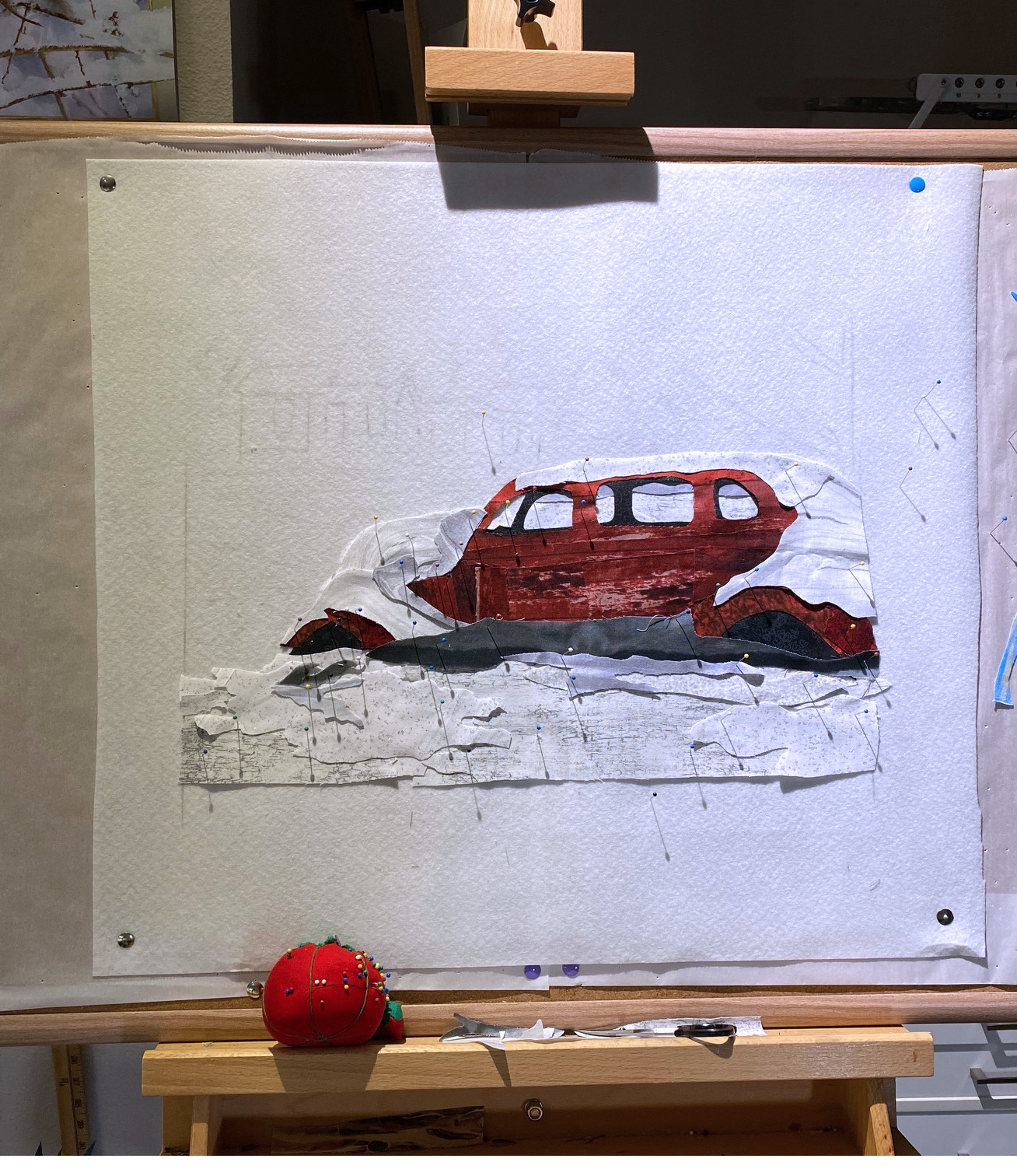 Most of the tree details in the photo to the left are created using thread I used a variety of black and gray tone pattern fabric to create the tonal values - then using thread added the detail to the branches and needles of the conifers and shrubbery.